As your home or company's major decision maker, it is necessary to be aware of your property's plumbing systems. This way, you would be well-oriented to make the best possible choice depending on what you're facing. This is where it's imperative to know the different types of plumbing systems. Through the years of handling your space, various issues might surface up and thus the approach you'll take will depend on how much you know.
As you look up the terms, plumbing services Singapore, here are some of the types of plumbing systems you may want to know more of:
Water Supply Systems
Your tap water supply comes from a complex network of systems. Your community will most likely be tracking your usage and the amount of your activities will be summed up every month for payment. The meter may be placed in one of your home's grounds or just beside it. As you familiarize yourself when it comes to types of plumbing systems, you'll find that your main source will then be distributed in various faucets, switches and other fixtures in your home.
Rainwater or Storm Water Systems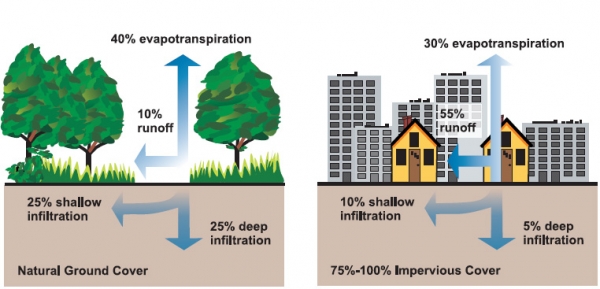 It's awesome how plumbing systems have made sure rainwater can effectively be used. Did you know there are technologies which can actually use rainwater so they can be converted into hot water systems, flushing toilets, laundry water? They may even be used as water for irrigation in commercial or industrial properties. These are made possible and more, depending on how your set up will be arranged with builders. As you also contact your plumber, it is necessary to pick one who's used to handling your particular installation.
Sanitary Sewers
It is necessary and healthy for you to have a sanitary disposal system, whether you're managing a home, a business property or an industrial establishment. The same system will have another category of set up for disposing of your used water after laundry, cooking and many other functions, aside from human waste. The wastewater will then be routed towards septic tanks or sewers, depending on how your property will be designed. This part of your plumbing system certainly mustn't be ignored as it has its share of health risks in the long run especially when unattended or not maintained as much.
On Picking Your Supplier
There are actually a lot of other plumbing systems which you must consider. These may include potable hot or cold water supplies, Hydronics as another source of energy, and many others. They may also be set up depending the property's type, of whether they're residential, commercial or industrial.
This is where it's also necessary to consider the extent of expertise which your potential supplier can provide. Thankfully, Singapore has top plumbers who've handled systems in various settings, from installations, fittings, repairs, replacements and many more. Be sure to list up your concerns and see how you can constructively agree on how your set up will be handled. Your plumbing system's components can be complex, hence you must ensure each part will be meticulously handled.