Imagine this: you encounter a plumbing issue in the mold of a broken pipe, overflowing toilet, or a stopped-up sink drain, among others, in an unexpected time. Plus, you're not well-versed in DIY stuff. What are you going to do? In times like these, an emergency plumber in Singapore can be quite handy due to a ton of reasons. Read on for details.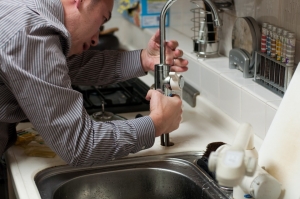 Prompt service
Just by looking at their name, you can say that emergency plumbers in Singapore are obviously involved in the business of dealing with unexpected matters. Putting this factor into consideration, they know right from the start that every minute counts.
Therefore, you can trust their personnel when it comes to ensuring that your plumbing issue–regardless of its level of difficulty–is going to be addressed the soonest without compromising accuracy.
Furthermore, whether it's in the wee hours of the morning or late in the evening, you can be rest assured that immediate assistance will be given the soonest.
The right tools and equipment
The personnel of ordinary service providers only have a basic set of tools and specialized accessories as well as equipment for the tasks that are planned for that day. This is not the case when it comes to an emergency plumbers in Singapore contractor because their employees know by heart that they need to be prepared to deal with worse case scenarios. That being said, they bring the right tools as well as equipment for any situation at hand. This measure can easily reduce more serious damages from developing.
Savings
The damage that emergencies may bring can be serious if they're left for hours. In turn, this can lead to heightened cost and so forth. Therefore, it's best to call emergency plumbers in Singapore since this can help you save thousands of dollars that you may spend on water damage remediation after basement floods or sewage cleanup, among others.
Putting the said factors into consideration, make it a point to hire emergency plumbers in Singapore the soonest to save money that you can use on other important matters such as transportation allowance, vacation, and others.
Affordable service
Contrary to many beliefs, emergency plumbers in Singapore charge reasonable rates that can be afforded by basically anyone. So, if you're hesitant to hire one and you want to opt for the DIY way, don't be. This is because the said companies can offer worthwhile service and in the process use durable equipment that can last for a long time.
With this in mind, you don't need to spend a substantial amount on replacements and other similar stuff. Putting all these into consideration, it can be said that you can easily solve the root of the problem and prevent more serious issues in the near future.
Summing up
As you can see, hiring the services of emergency plumbers in Singapore is a worthwhile investment that can deliver a myriad of benefits. Plus, it can deliver a sense of convenience and comfort that only professionals can bring. So, the next time you encounter a situation that requires immediate attention, don't hesitate to opt for the said entities.