Toilet Bowl Repair | Top Plumbing
It is very common to repair our toilet bowl since we use it every day. It can be some minor problem to other bigger issues which we are not able to fix it ourselves. Below are the common issues that require repair by a plumber.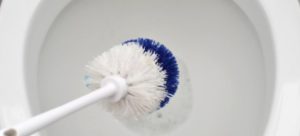 Common Water Bowl Problems
Toilet Bowl Choking – This is a very common problem. If plunging doesn't solve the issues, contact us and we will come immediately to fix it.
Toilet Flushing System not working – Due to wear and tear, it is common for some flushing parts to stop function correctly. We will have all the parts ready to fix or replace.
Toilet Bowl seat adjustment – Since you use it daily, it is best to adjust the seat to your most comfortable position.
Toilet bowl leaking – There are many reasons for leaking. But it is best to fix it as soon as possible to avoid water wastage.
Toilet bowl cracked – If cracks are found on your toilet bowl, please refrain from using until we arrive or it might cause further damage and cause hazards.
Toilet Bowl Replacement – We will have ready stock to replace your current toilet bowl if there is a need.
How Can Top Plumbing Help With Toilet Bowl Problems?
We understand how urgent it is when your toilet bowl is not working. Therefore we have a team of professional licensed plumber with more than 20 years of experience in the industry, we are also capable of attending to all areas within Singapore immediately. With our vast experience, you will not have to worry about your toilet anymore.
Our team of dedicated plumber will first need to visit your place to determine the possible problem
Step 2:
Once we identify the root cause of the problem, we will discuss with you to best possible solution and the various price options. You will need to decide from the available options
Step 3:
Once price and solution has been approve by you, we will proceed with the necessary work.